I don't know if this is the proper place for this, but I found something I think is interesting that I haven't actually seen pictures of before.
While looking around at various sites concerning another topic, I found this picture.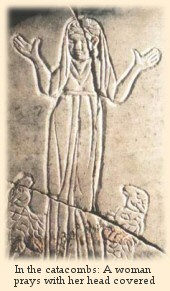 I noticed the sheep looking up at the woman from below and was wondering if this may possibly be an early image of the Theotokos.