Joined

Nov 9, 2005
Messages

1,315
Reaction score

374
Points

83
Location
Faith

Orthodox
Jurisdiction

Geek
I don't usually post my larger works here on the forum—my posts are really hand-made!—but I was messaged in private about a recent statement, purportedly from the US's AOB (Assembly Of Bishops). So instead of writing something elsewhere (either in public or private) and only bringing up the issue here in response to questions and comments, I think this is a good opportunity to write a complete (if somewhat quick and general) response to the statement and post it directly here first. Though I am a canonist, note that this particular response was not officially sanctioned by any jurisdiction (though I welcome any hierarchs, whether we've corresponded before in the past or not, to reach out to me, given this statement's seriousness); what follows is the response of a theologically-literate orthodox Christian who is deeply concerned about the public misrepresentation of the faith, both in this statement and in the larger context of the times.
Here's the statement in question: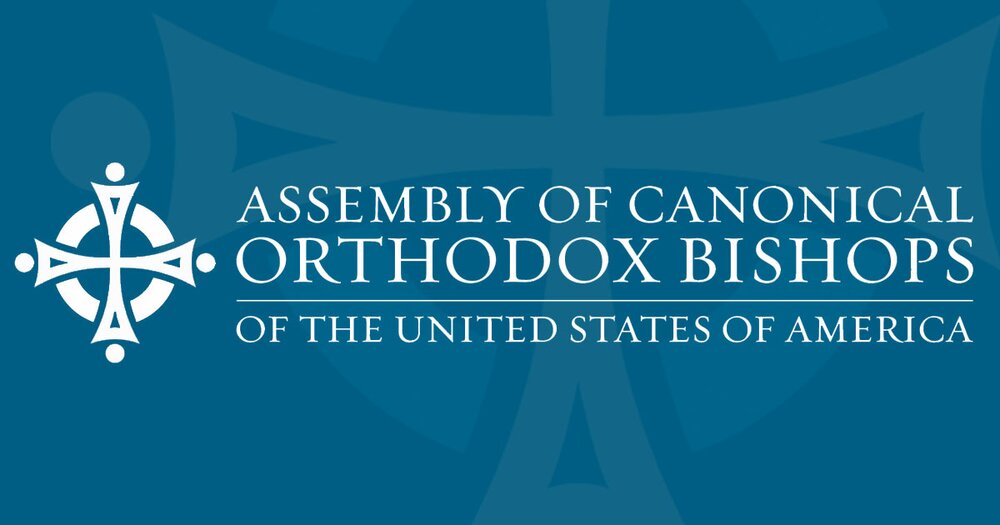 We, the members of the Assembly of Canonical Orthodox Bishops of the United States of America, promote and uphold the sacred and inviolable essence of human life. The continued challenges of our time prompt us to publish a more comprehensive statement of the Orthodox Church's regard for human...
www.assemblyofbishops.org
***
At the outset, I note that there are no quotes from any canons or any Fathers—just the Scriptures. That is not wrong itself (we wrote the Holy Bible!), but for such an official statement, I would hope some of the wider orthodox tradition could be used—even some "throwaway" platitude quote or a brief offhand reference. I don't feel the need to source every single sentence in every single document I make, but I do try to keep my work interwoven within the wider Patristic web—this doesn't look like a document from a group (or person purporting to represent a group) which has done the same.
Then, there are the errors. There are a lot of errors—so many that I cannot even touch on them all. But I think I should point out a few key problems, besides the utter confusion which the ill-defined but high-sounding terminology ("sacred", "inviolate", etc) sows among the readers's minds.
First, there's being made in the "image and likeness of God"—which is straight out of Scripture (Genesis: 1.26), but which the Fathers interpret to mean, post-Fall, that the image remains (in our common human nature) but we've individually lost our likeness (St John Of Damascus et al). What is the purpose of making this statement without the broader context? And why does this seem to focus on (or at least open the door to) the Enlightenment's (AKA pagan Greek) values of "free" choice (which is *not* free will, cf St Maximos The Confessor), well-being on earth, and equal opportunity? Where is the statement about being free *in* Jesus Christ, where the only freedom is? Why is there an apparent attempt to use God to buttress a theology of life, then treat life as something that has some meaning (or existence) apart from God, and then essentially ignore God in the rest of the statement (except as a mere tool to justify "life")?
Second, the linking of war and murder is almost beyond belief. For example, in St Athansios The Great's letter to Br Amun, he notes that "it is not permissible to murder anyone, yet in war it is praiseworthy and lawful to slay the adversaries.". Innumerable other Fathers speak with the same voice on this issue. How is this statement, presented as orthodox, so opposed to the faith of St Athanasios—great "Athanasios against the world"—and the rest of the Church's holy teachers? The Church's job in the case of war (which, incidentally is its same job when there is *not* war) is not to preach secular politics, but the true peace of the Holy Spirit—which is present when we give ourselves over to Jesus Christ, irrespective of the outward tumult.
Third, while there are clear Patristic teachings against suicide, even this issue has nuance. And what we need in such a tragedy is a clearer directive to *prevent* "the case-by-case discretion": canon law is designed to *stop* falsely-called "economia" in such situations, instead providing a safe answer to difficult problems without the possibility of local misunderstanding, interference, and/or abuse. St Pelagia Of Antioch, martyr, pray for us!
Fourth, the teaching on euthanasia is generally correct—but it is severely abbreviated. Euthanasia is not only a concern for humans, but for animals. Why? Because the sin of euthanasia is not so much about killing (that would be mere murder). It is about the rejection of suffering—the rejection of Christ's Cross. Thus, even in the case of an animal, acting in such a manner as to "end" it's suffering completely is not just a rejection of life, but a conscious decision to embrace death as the *solution* for life, as if life were evil. There are hardly any sins which constitute a more heinous idolatry, apostasy, and denial of Jesus Christ, His Holy Cross, and the entire Christian faith than euthanasia. Why was this left out?
Fifth, the teaching on capital punishment is nearly as fantastical as the statement's words on war: they are utterly divorced from the Patristic understanding of Holy Scripture. I do not even know where to begin here. For one example, consider St John Chrysostom's homilies On The Statues, where he describes the Emperor as "humane and merciful" (4.9) in his slaughter of political dissidents (the larger context is the possibility that Antioch will be completely destroyed in retaliation for a few people's insurrection, which St John finds acceptable). The Church has had basically no problem with capital punishment at any time, in any culture, and for reasons far less damning than are the standard today—this is not in ignorance of Christ's mercy (what an accusation against the Church's holy saints!), but in expectation of it. Why does the statement align nearly 100% with the Western world's current social consensus, but not at all with the actual saints of the Church?
Sixth, there is, almost by accident, some agreement between the statement and the Church's teaching on abortion (which is indeed linked to the Incarnation Of Jesus Christ). While many of the statement's words on the issue seem outwardly to bow to certain idealogical trends rather than sound doctrine, by God's grace these trends are not too far removed from Christianity in letter (even if their spirit and basis is utterly foreign to the faith). Ignoring obvious contradictions like opposing mercy to punishment (St Isaac The Syrian and many others would beg to differ on the dual experience of love) and calling abortion what is a form of self-defense (ie, the child attacking its mother, with no other recourse), the false belief in objective "life" should, again, not be the primary basis for any Christian anthropology, which is based on the hypostatic union in Jesus Christ, our true Creator. I say this not to undermine the seriousness of sins against the human body (or any other physical creation). Rather, the seriousness needs to be rooted *not* in mere biology (ultimately just fear of death—to that, I tell the anonymous author "Christ Is Risen!") but in Christian eschatology: the knowledge that everything we do truly matters, because of Jesus Christ's Resurrection and His gift of living with Him forever.
I do not know the provenance of this statement. I do not know who wrote it, who approved it, or who distributed it. But I can say with certainty that it lacks so much of the orthodox savor of the One, Holy, Catholic, Apostolic Church.
I pray that no one is misled by the teachings in this statement—many of which are, at best, serious modern distortions of the Christian faith. I pray that the canonical bishops present in North America step forward, individually or together, in disavowing this troubling statement. And I pray that no further such statements are presented, even if orthodox in content, under such unclear, dubious, and ultimately canonically-questionable circumstances.
***
To get a little "meta", having worked with bishops *in person* (though not the larger AOB), they simply do not talk like this when speaking, nor do they generally issue statements like this. There are no signatures, nor any indication of a tallied vote or discussion or a committee from which the statement came. This was supposedly passed on All Saints day, a fairly big feast when bishops are usually busy in church—what time of day was this passed, with the demands of the Liturgy and the celebration and the additional busyness of the commemoration of Juneteenth? This is just...very weird. I'm not going to get any further into the question of authenticity from that perspective—maybe the bishops were signing off on a video conference call, waved goodbye at the same time somebody coughed that they wanted to take a vote, and the handwaving was taken as a unanimous decision to approve a heterodox statement which none of the bishops had actually read. I don't know. But I hope more information comes out about how these sorts of statements are formulated, vetted, and promulgated. More importantly, I hope that any future statements that are made are done in the most minimal possible way (ie, respect each local Church—Orthodoxy is *not* a denomination), with the clear signatures of any consenting bishops, and with *actual orthodox teaching*. What we need today is not a flood of ill-conceived statements that speciously purport to magnify the voice of the Church, but rather more living witnesses who have been able to hear the still, small voice of Jesus Christ.