Joined

Oct 3, 2002
Messages

3,308
Reaction score

35
Points

48
Age

54
Website
Western Rite Orthodoxy.
Not this:
This is for Roman Catholics. Post-schism Roman devotions? It wouldn't make sense for you to adopt them.
Or this: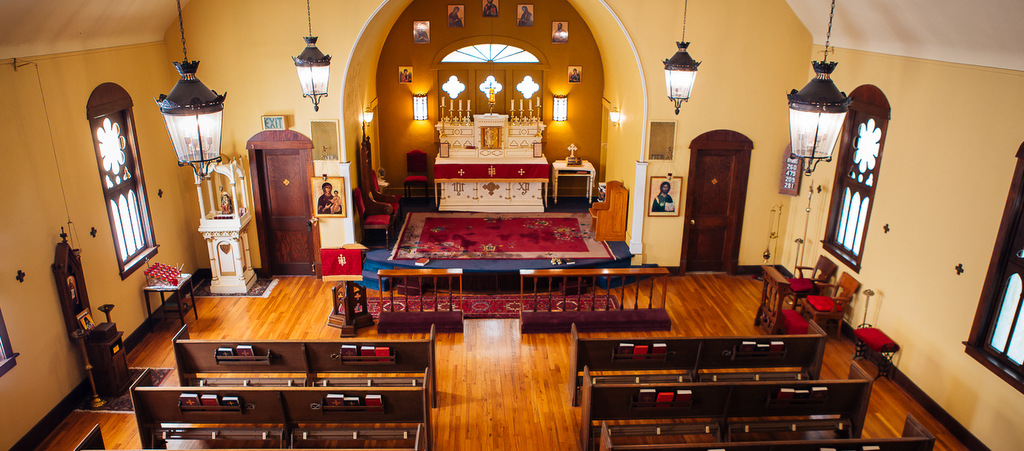 What I call the "Woo hoo! We're Orthodox!" look. Byzantine icons set up this way in a formerly high-Episcopal sanctuary look tacked-on; an affectation, like statues in a Byzantine Catholic church. Rather, the key, the challenge, is you
don't
have to copy the Byzantine Rite to show you're Orthodox. The point that John of Shanghai and San Francisco was trying to make.
Maybe this:
Classic high-Episcopal; their take on 19th-century Roman Catholicism. I love this look but ROCOR's right: it's not right for them. The Antiochians are fine with it.
Something more like this:
Which is Catholic but you get the idea. Just one Mass per altar per Sunday, one altar per church, a Gregorian-chanted High Mass (so there's incense). Benedictine abbeys (which is what this is, like the one you have in Germany). I can see nixing the six altar candles for two as ROCOR calls for, but yes.
Dirigatur, Domine, oratio mea sicut incensum in conspectu tuo...
Add Romanesque murals if you like. Imagine more of this on the walls:
Distinct from post-schism Rome but from the same culture. The Orthodox ethos (which some would say the high-Episcopal Mass I like doesn't have as much) and all Western.
On that note: "Mass," not "Divine Liturgy." If one believes Orthodoxy can be fully Western, no need to rename things. "The Roman Mass" and "the Roman Missal," not "the Divine Liturgy of St. Gregory"; the one approved by Antioch, for example, in both Latin (the liturgical language of the pre-schism West) and vernacular versions. Calling it that wouldn't mean you're Roman Catholic any more than calling pre-schism Pope saints "Pope of Rome," as the Orthodox do. The "venerable liturgy" older than Rome's heresies, according to John of Shanghai and San Francisco.
The blessing of the Lord.